DAILY CURRENT AFFAIRS:- 23rd January

Dear Aspirants,
The General Awareness Section
plays an important role in scoring well above cut off marks in any competitive exam. The
Banking Awareness and Static Awareness questions asked in the General Awareness Section are based on Current Affairs mainly.
The questions on Static and Banking Awareness are related to the countries, events or anything that has been in news for a while.
So you need to prepare well this section to score good marks. Here is the Daily GK Update to get you acquainted with the top events that made the headlines today!!
National News
1. Important Cabinet Approvals: 23rd January 2019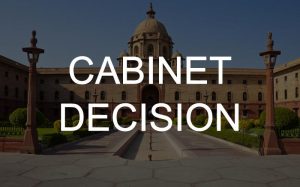 i. The Union Cabinet chaired by Prime Minister Narendra Modi has given the following set of approvals. The important Cabinet Approvals are given as follows:
ii. The Cabinet has approved-
1. MoC between India and Japan in the field of Food Processing Industry.
2. Extension of Delhi Metro corridor from Dilshad Garden to New Bus Adda Ghaziabad
3. MoU between India and Kuwait for cooperation on the Recruitment of Domestic Workers
4. Amendment to the 'Framework on Currency Swap Arrangement for SAARC Member Countries' to incorporate 'Standby Swap' amounting to USD 400 million operated within the overall size of the facility.
5. Creation of the National Bench of the Goods and Services Tax Appellate Tribunal (GSTAT).
2. Indian Navy Coordinates Largest Ever Coastal Defence Exercise: SEA VIGIL
i. Ten years after "26/11", the Indian Navy commenced the largest coastal defenceexercise off the Indian coast.
ii. Exercise SEA VIGIL, a first of its kind, is being undertaken along the entire 7516.6 km coastline and Exclusive Economic Zone of India and is involving all the 13 coastal States and Union Territories along with all maritime stakeholders, including the fishing and coastal communities.
3. Omega Healthcare Inks MoU With IIIT-Bangalore
i. Omega Healthcare Management Services has signed a pact with IIIT-Bangalore for advanced use of the latest technology in providing healthcare solutions.
ii. The MoU is aimed at building industry-grade AI engines that can be embedded as part of Omega's business solutions to solve healthcare business challenges.
4. JNPT Becomes Only Indian Port To Be Listed Amongst World's Top 30 Container Ports
i. The Jawaharlal Nehru Port Trust (JNPT), India's premier container port got listed amongst the top 30 container ports globally, as per the latest Lloyds Report. JNPT notched up five spots, to be 28th on the list, compared to its previous ranking.
ii. This is a validation of all the efforts and strategic initiatives being implemented at JNPT in order to enhance overall port efficiency.
5. Arunachal Government Declares Pakke Hornbill Fest As 'State Festival'
i. Arunachal Pradesh Chief Minister, Pema Khandu declared Pakke Paga Hornbill Festival (PPHF) as the "State Festival" at Seijosa in East Kameng district, Arunachal Pradesh. Pakke Paga Hornbill Festival (PPHF) is only conservation festival of Arunachal Pradesh.
ii. He announced that Arunachal Pradesh Forest Department will fund the festival from 2020 and permanent infrastructure will be constructed for the festival ground.
Static/Current Takeaways:
Arunachal Pradesh Governor: Brigadier BD Mishra (Retd).
The PPHF festival was celebrated first time in 2015 to recognize the role played by the resident Nyishi tribe in conserving hornbills in the Pakke Tiger Reserve (PTR).
6. Andhra Pradesh Cabinet Decides To Give Quota For Kapus Community, EBCs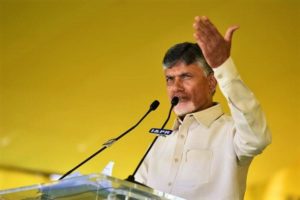 i. Andhra Pradesh cabinet has decided to cater 5% reservation each for Kapu community and the economically backward classes (EBCs) among the forward castes. The cabinet approved the decision of doubling the welfare pensions given under the NTR Bharosa Scheme.
ii. Pensions of Rs 1000 and Rs 1500 are doubled to Rs 2000 and Rs 3000 respectively.The cabinet decided to give exemption of life tax for autos and quarterly tax for tractors.
Static/Current Takeaways:-
ESL Narasimhan is the present Governor of Andhra Pradesh.
Chandrababu Naidu is the present CM of Andhra Pradesh.
7. Government Constitutes NITI Aayog-led Committee To Monitor Pricing Of Drugs
i. The government has constituted a high power committee to monitor the pricing of medicines and healthcare products. The committee will be headed by a Niti Aayog member (Health).
ii. The Standing Committee on Affordable Medicines and Health Products (SCAMHP) will be the recommending body to the National Pharmaceutical Pricing Authority (NPPA).
Awards
8. President Ram Nath Kovind Confers Pradhan Mantri Rashtriya Bal Puraskar 2019
i. The President of India, Ram Nath Kovind conferred the Pradhan Mantri Rashtriya Bal Puraskar 2019. The awards were presented to 26 shortlisted awardees including one joint award for National Child Award (now renamed as Bal Shakti Puraskar) under the category of innovation, scholastic, sports, art and culture, social service and bravery.
ii. Under National Child Welfare Awards category, 2 individuals and 3 institutions were awarded. The names of awardees were finalized by the National Selection Committee under the Chairpersonship of Minister of Women and Child Development, Maneka Sanjay Gandhi.
9. Noted Gujarati Poet Sitanshu Yashashchandra Awarded Saraswati Samman 2017
i. Noted Gujarati poet Sitanshu Yashashchandra has been awarded Saraswati Samman, 2017, for his poetry collection in Gujarati named "Vakhar". This is the 27th edition of the prestigious award instituted by K.K.Birla foundation.
ii. The award comprises of a citation and a plaque apart from award money of 15 lakh rupees. Mr. Yashashchandra, recipient of the Padmashri in 2006, is known for seamlessly blending history with poetry.
Business News
10. Facebook To Set Up Institute For AI Ethics With Initial Investment Of $7.5 Million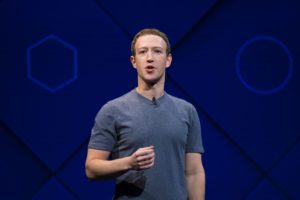 i. Social media giant Facebook announced that it will create an independent Institute for Ethics in Artificial intelligence (AI) with an initial investment of $7.5 million over a period of five years.
ii. Technical University of Munich (TUM) in Germany will collaborate with this project which aims to explore fundamental issues affecting the use and impact of AI.
Static/Current Takeaways:-
Facebook Co-founder, Chairman and CEO: Mark Zuckerberg, Facebook India Head:Ajith Mohan.
11. Vodafone Idea Board Approves Rights Issue for Rs25,000 crore
i. India's largest telecom operator by subscriber base Vodafone Idea announced that its board had approved a rights issue of Rs25,000 crore to existing eligible equity shareholders in line with the recommendations of a capital raising committee it had set up in November 2018.
ii. The fund infusion will come at a time when it is critical for the company to raise resources to compete in the telecom market disrupted by the entry of Reliance Jio in September 2016, which brought down tariffs, hitting revenue streams of other operators.
Static/Current Takeaways:
Kumar Mangalam Birla is the chairman of Vodafone Idea merged entity.
Ranks and Reports
12. India Ranks 80th On Global Talent Competitiveness Ranking: Survey
i. India has moved up one position to rank 80th on the global talent competitive index,but remains a laggard among the BRICS nations.
ii. Switzerland continues to top the list, released on the first day of the World Economic Forum (WEF) Annual Meeting at Davos by INSEAD business school in partnership with Tata Communications and Adecco Group.
iii. The top 3 countries in the list are:
1. Switzerland,
2. Singapore,
3. The United States.
Sports News
13. Rishabh Pant Named ICC Emerging Player Of The Year
i. Rishabh Pant was named the International Cricket Council's (ICC) Emerging Player Of The Year following an impressive show in India's first-ever Test series win in Australia.
ii. With an unbeaten 159-run knock in the 4th Test in Sydney, Rishabh Pant became the first Indian wicket-keeper to score a Test century in Australia.
14. Mohammed Shami Becomes Fastest Indian Bowler To Reach 100 ODI Wickets
i. Mohammed Shami became the fastest Indian bowler to claim 100 ODI wickets, during the first one-dayer against New Zealand at Napier. Shami reached the milestone in his 56th match, with the wicket of opener Martin Guptill.
ii. The Indian record was previously held by Irfan Pathan, who got there in his 59th match, against Pakistan in Abu Dhabi in 2006. The world record is currently held by Afghanistan leg-spinner Rashid Khan, who needed only 44 games to reach the mark.
15. Former Indian Hockey Player Raghbir Bhola Passes Away
i. Former Indian hockey player Raghbir Singh Bhola, a two-time Olympic medallist, has passed away aged 92. In 2000, he was honored with the Arjuna Award for his achievements in hockey.
ii. He served in diverse roles such as the member of the IHF selection committee, FIH international umpire, manager of the Indian hockey team, TV commentator and government observer at the Olympic Games.