DAILY CURRENT AFFAIRS:- 22nd January

Dear Aspirants,
The General Awareness Section
plays an important role in scoring well above cut off marks in any competitive exam. The
Banking Awareness and Static Awareness questions asked in the General Awareness Section are based on Current Affairs mainly.
The questions on Static and Banking Awareness are related to the countries, events or anything that has been in news for a while.
So you need to prepare well this section to score good marks. Here is the Daily GK Update to get you acquainted with the top events that made the headlines today!!
National News
1. 15th Pravasi Bharatiya Diwas: All You Need To Know

i. The Prime Minister, Narendra Modi inaugurated the 15th Pravasi Bharatiya Diwas Convention at Varanasi, Uttar Pradesh.
ii. For the first time, the three day long convention is being organized in Varanasi from 21-23 January, 2019. The theme of PBD Convention 2019 is "Role of Indian Diaspora in building New India".
2. India Signs MoU With Sri Lanka to Modernize Facilities At Vipulananda Institute of Aesthetic Studies in Batticaloa
i. India and Sri Lanka signed an MoU to provide modern infrastructural facilities to Swami Vipulananda Institute of Aesthetic Studies of Eastern University in Batticaloa district of Sri Lanka.
ii. The project involves refurbishment of the auditorium and construction of a modern building complex with recording cum editing facilities and supply vehicles to the institute through a grant of over 27 crore Sri Lankan rupees from the Government of India.
Static/Current Takeaways:-
Ranil Wickremsinghe is the Prime minister of Sri Lanka and Maithripala Sirisena is the President.
3. India Steel 2019 Exhibition and Conference Begins in Mumbai

i. India Steel 2019 Exhibition and Conference had begun in Mumbai. The three-day event organized by the Ministry of Steel helped chart out the future growth path of the steel industry.
ii. The event provided an opportunity for all the stakeholders to deliberate and identify ways to contribute towards building a robust roadmap for the further growth of the steel sector.
Static/Current Takeaways:-
Chaudhary Birender Singh is the Cabinet Minister of Steel of India.
4. Dell Launches India's First PolicyHack for Teachers

i. Dell, as a part of its three-city PolicyHack series, hosted an interactive hackathon, where teachers focused on their learning journey in New Delhi. The initiative allows the teaching fraternity to come up with solutions for problems faced by teachers inside and outside the classroom.
ii. PolicyHack in India was conducted at two levels. Over 80 schools pan-India took part in it. The maiden hackathon for teachers was won by the Government Boys Senior Secondary School No 1 Ghonda, Delhi who presented the most promising and innovative ideas and solutions.
International News
5. Andry Rajoelina Sworn In As Madagascar President

i. Madagascar president, Andry Rajoelina, has sworn into office after taking the oath in Antananarivo before nine judges of the High Constitutional Court.
ii. He won nearly 56% to defeat another former president, Marc Ravalomanana.
Static/Current Takeaways:-
Madagascar Capital: Antananarivo, Prime Minister: Christian Ntsay.
6. China's Economy Grew At 6.6% In 2018, Slowest Rate In 3 Decades
i. China's economy grew at 6.6% in 2018, its slowest rate in almost 3 decades. The world's 2nd biggest economy was grappling with the effects of the current trade war with the US and declining exports.
ii. In the 3 months to December, the economy grew 6.4% from a year earlier, down from 6.5 %in the previous quarter. China's National Bureau of Statistics (NBS) stated that last year's growth rate was down from 6.8% in 2017 and was the lowest since 1990 when the growth rate was 3.9%.
Static/Current Takeaways:-
China Capital: Beijing, Currency: Renminbi.
Awards
7. Vice President M. Venkaiah Naidu Presented Chhatra Vishwakarma Awards and SAGY Awards

i. The Vice President of India M. Venkaiah Naidu presented the 2nd Chhatra Vishwakarma Awards to students and their mentors and Sansad Adarsh Gram Yojana (SAGY) Awards to institutions at an event organized by All India Council for Technical Education (AICTE) in New Delhi.
8. Ranjani Murali Wins 'Woman's Voice Award' At AKLF 2019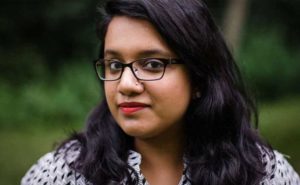 i. US Based Indian poet Ranjani Murali was awarded the "Woman's Voice Award" at the Apeejay Kolkata Literary Festival (AKLF). The Objective of the award is to recognize and encourage creative writing by women in India. The Award carried a cash prize of Rs 1 Lakh along with a citation.
ii. Ranjani Murali's second book "Clearly you are ESL" won the Great Indian Poetry Collectives (GIPCs) Editor's Choice award. Her first book "Blind Screens" was published in July 2017.
9. 2018 ICC Awards: Virat Kohli Takes 3 Major Honours

i. Virat Kohli has become the first player in history to win the Sir Garfield Sobers Trophy for ICC Cricketer of the Year, the ICC Men's Test Player of the Year and the ICC ODI Player of the Year awards following an extraordinary 2018.
ii. The International Cricket Council also announced the men's Test and ODI teams of the year with Virat Kohli named captain of both sides.
Static/Current Takeaways:
ICC Chairperson: Shashank Manohar, Headquarters: Dubai, United Arab Emirates.
Manu Sawhney has been recently appointed as the ICC's new Chief Executive Officer (CEO).
10. Bharat Ratna CNR Rao Chosen For International Prize For Materials Research

i. Jawaharlal Nehru Centre for Advanced Scientific Research announced that the Centre for Advanced Materials of the United Arab Emirates (UAE) chose Eminent Scientist and Bharat Ratna recipient CNR Rao for the first Sheikh Saud International Prize for Materials Research.
ii. The Award containing a plaque, a medal and a Cash Prize of USD 100000 will be presented by Sheikh Saud to Professor CNR Rao.
Static/Current Takeaways:-
United Arab Emirates Capital: Abu Dhabi, Currency: UAE dirham.
CNR Rao was awarded the highest Civilian award, Bharat Ratna in 2014 and presently he is working as the Honorary President of Jawaharlal Nehru Centre for Advanced Scientific Research.
Ranks and Reports
11. India Among The Most Trusted Nations Globally: Report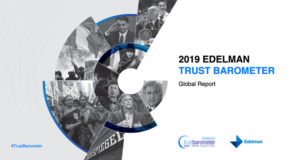 i. India is among the most trusted nations globally when it comes to government, business, NGOs and media. The 2019 Edelman Trust Barometer report, noted that the Global Trust Index witnessed a marginal increase of 3 points to 52. China topped the Trust Index among both the informed public and the general population segments.
ii. India was at the 2nd place in the informed public category and 3rd place in the general population category. The findings are based on an online survey in 27 markets covering over 33,000 respondents.
Business News
12. Microsoft Launches e-Commerce Platform for Handloom Weavers

i. Microsoft India has launched a new e-commerce platform re-weave.in for handloom weavers under its Project ReWeave, part of its philanthropic initiatives.
ii. This e-commerce platform will help connect artisans to buyers directly, enabling them to expand to newer customers and markets.
Static/Current Takeaways:
Microsoft CEO: Satya Nadella, Headquarters: Washington, United States.